Where's the best place to hire an Angular consultant?
Looking for an Angular expert?
Here's a list of 13 top places you can go hunting for an Angular consultant or freelancer.
Are you searching for an Angular consultant to hire?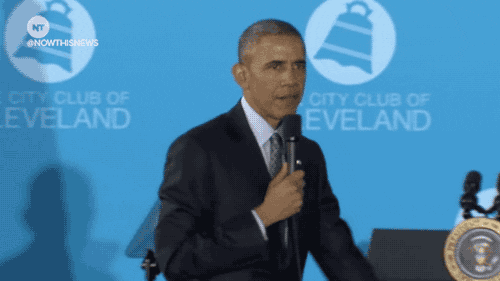 Need an Angular expert that will help you build and manage the Angular application you need?
Or maybe you need an Angular consultant to train your developer team?
Whatever the case, the good news is that there are plenty of places to go hunting for an Angular consultant and oodles of experts to choose from.
The bad news is... well... the right Angular consultant can be hard to find. Because sorting through all the options can be like digging through a stinky, overflowing hamper 3 months old to find the penny your great-grandfather lost.
That's why I put together a list of the best places to hire an Angular consultant.
The 13 best places to find and hire an Angular freelancer or consultant.
How to choose an Angular consultant?
When it comes to finding the right Angular consultant for your company there are at least two important factors to consider.
Angular Consultant Factor #1 - Customer Reviews
What are others saying about the Angular expert that you're considering to hire?
While customer reviews don't say it all, they can be very revealing and give you a sneak peek into what they're like.
Angular Consultant Factor #2 - Experience
What kind of experience does the candidate you're considering have?
Do they have any experience in niches that are important to you? Or are they familiar with other technologies besides Angular that you're also using?
Have they ever contributed to the Angular project? You can quickly find out if they have or haven't by checking their Github profile. A small Angular badge should appear on the contributions section of their profile if they have. Here's an example taken from my own Github profile.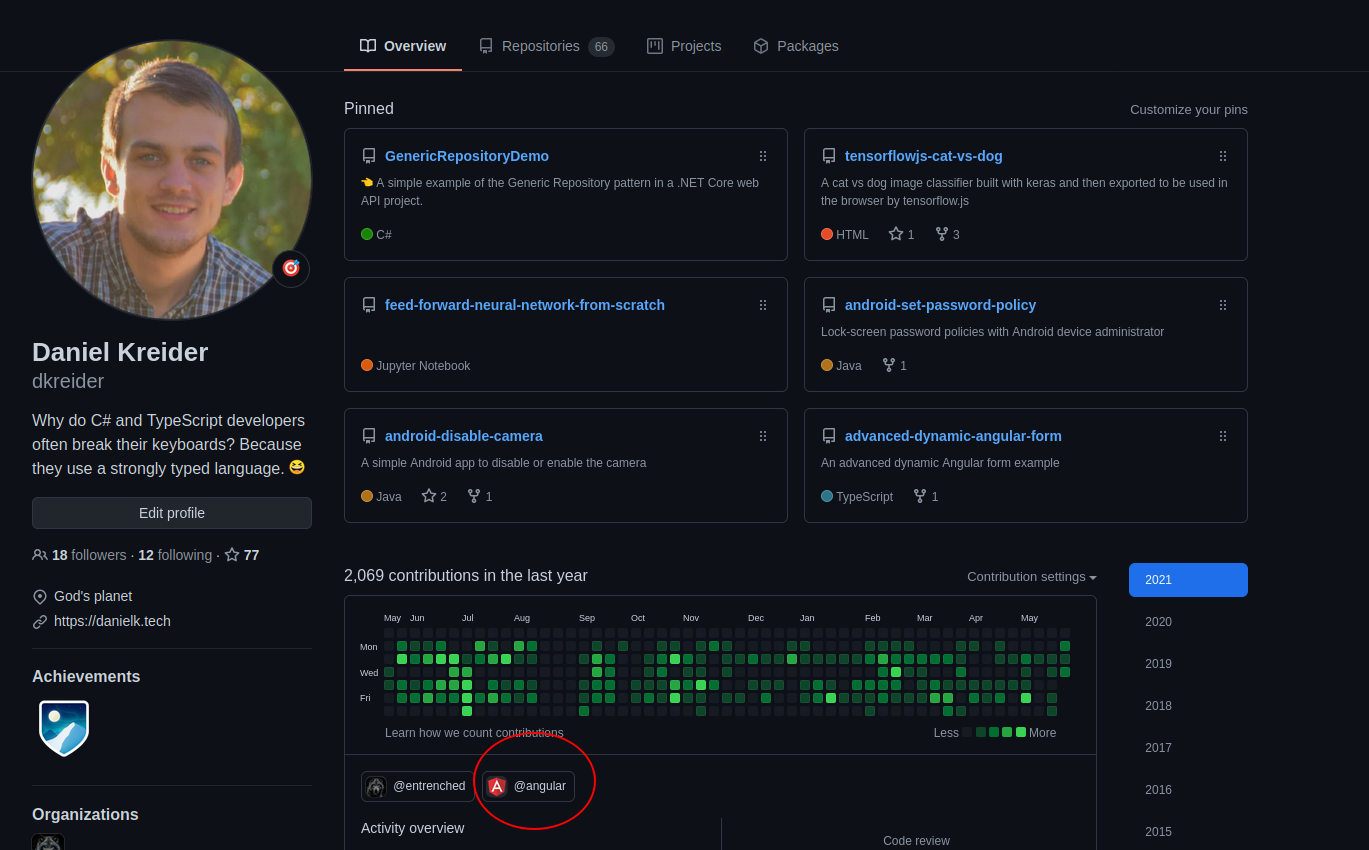 Every project is unique. And every project has unique requirements. So take your time, do your homework and make sure you find an Angular consultant that lives up to your expectations. Both of you will appreciate it.
That being said, let's take an eagle-eye look at the top 12 places to hire an Angular consultant.
Did you know that right now you are looking at the website of an Angular consultant?
Now, I'm not a salesman so I won't even attempt to sell you on how good or bad I am.
I don't know how to change the oil in my car. I have no idea how to do Instagram marketing or even play video games. And please don't ask me to code in Python. But I do know how to create, build and optimize Angular applications, and have even contributed to the Angular project as I proved in the picture above. I'm passionate about Angular.
So go ahead and have a look around at some of my articles. And if you're interested in seeing if we're a good fit then take a look at the consulting.
Just imagine! You might have already found a good Angular consultant and don't need to read any further.
Jooble is the largest marketplace for independent workers and consultants. They make the hard process of hiring an independent worker simple and safe.
Of course, you can find any kind of talent on this website. But it's a great place to catch an independent Angular consultant or freelancer.
Angular Jobs was built by a fellow named Brain who's passionate about the Angular framework.
He created Angular Jobs as the place to find an Angular expert. And connect the Angular experts with the ones that are needing help.
If you're looking for a place specific to finding only Angular experts, developers and consultants then this is the place to go fishing.
Gun.io is a platform where you can hire all kinds of top-notch code crankers.
They claim to have some of the best talent in software development - and rightly so because all candidates on their platform have passed code, culture and reference assessments.
Plus, they will automatically match an expert based on your unique hiring needs. Which saves you a lot of time sorting through gobs of options to find the perfect fit.
Not to mention that some big names like Tesla and others hire help on this platform.
If you're willing to pay a good price for good service, then Gun.io is a great place to eyeball.
Guru is a Goliath-type platform - huge and jammed full of all kinds of options. It's more a freelancer option and has over 800,000 freelancers and more then $25 million paid out to freelancers.
The vast range of choices may be good or bad depending on your situation.
If you have other stuff like marketing, etc... that you need help with then Guru is probably the place to go digging.
Flexiple is a network of top freelance developers with hourly rates ranging from $30 to $100.
The best part is that all of their developers are screened heavily before allowed to be on the platform.
PeoplePerHour is a place to find and hire an expert on an hour basis.
There are all kind of freelancers to choose from. If you're looking for a lower end option then this might be the place to look.
Arc boasts a rigid review process for any Angular developer that tries to join their platform.
In fact, only 1.1% of the applicants pass their "Silicon Valley-caliber interview process" which makes them so well-known.
Arc is a great place to hire a top-quality Angular consultant with Silicon Valley-caliber. If quality is what you want, then this is a great option to consider.
Upwork is without a doubt the lion of the online freelancing and consulting jungle.
If you're looking for a place that's busting at the seams with options to choose from then this is the place to go digging. You can filter freelancers by category, as well as location. For example, you can search for high-end developers that are based in the USA or if you prefer a cheap option then you can select to search for developers from other 3rd-world countries.
Toptal claims to be a marketplace for top developers, coders, and consultants. And those claims aren't snake oil.
The big dogs like Airbnb, Bridgestone, Duolingo, Shopify, Microsoft, Salesforce and others have hired experts here.
If you're looking for a top-notch Angular consultant then Toptal is a good place to survey.
LinkedIn?
Yeah. It's a great place if you're wanting to deal directly with an Angular consultant instead of connecting through some sort of broker or freelancing platform.
Just go to the website and search for "Angular Consultant". There are 1,000's of search results to inspect.
This option is ONLY for folks looking for a low-end Angular consultant or freelancer.
In fact, I almost kicked it off of the page. But I decided to leave it here in case you're looking for a place where you can hire for cheaper.
And hey, supposedly Amazon, Facebook, Nasa and a few other giants have hired on this platform before. So maybe it's the place you're looking for?
Got a small budget? Then Hubstaff Talent would love to help you.
Hubstaff Talent is the FREE way to find the world's best remote talent. There are no fees or markups or middleman.
Conclusion
We've looked at all kinds of places you can eyeball and go fishing for an Angular consultant.
Now of a great option that I overlooked? Questions? Comments?
Don't hesitate to let me know.

Angular Consultant